Check out my quality WordPress plugins: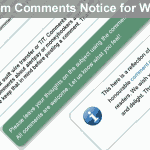 Add a custom comment form message to your WordPress site. Encourage users to comment on your site, advise them of your site's comments or privacy policy or just remind them to keep comments on topic. Messages can be configured on a per-post or per-page basis as well as on a sitewide basis. You can even add eye catching icons to your message!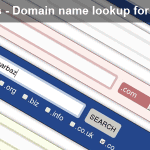 Fast domain name lookups and support for over 4 dozen Top Level Domain names make this a killer plugin for any WordPress powered site. The appearance of the Ajax whois form can be fully customized and you can even add a domain registration link allowing you to sell domain registration services using this plugin.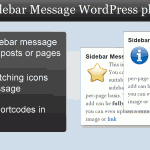 Add a post or page specific message or content to your WordPress sidebar using this plugin. The message can be intuitively entered on a post or page edit screen and will only appear on the sidebar for that specific post or page. The plugin also comes with numerous icons that you can add to your message to make it more eye catching.

A simple plugin that allows you to hide or show content based on the visitor's country.

Animated Feed Icon is a free WordPress Plugin that lets you add an animated RSS feed icon to your WordPress powered website. The plugin creates a widget that you can simply drag and drop to any sidebar on your WordPress site. It comes with animated feed icons in a number of different colours that you can choose from.
Hashcash for Contact Form 7 is a free plugin that protects your contact forms from spam with a captcha-less anti-spam solution. The main advantage of using Hashcash for Contact Form 7 is that it protects your contact from spam bots without inconveniencing human beings who want to reach you.
Bitcoin transactions are all public so reusing bitcoin addresses is bad for your privacy. Bitcoin Address is a WordPress plugin that helps mitigate that problem by handing out a different address each time someone requests one.
A plugin that fixes a problem with the headers of emails sent by WordPress.