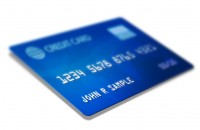 One of the biggest problems facing webmasters from Pakistan is the lack of an easy payment method for purchasing services online. Specifically, an easy payment method for buying webhosting and domain names. Credit cards are difficult to come by. Debit cards are easier to get, but most of them don't work online. Not even a VISA logo guarantees that a debit card will work online in Pakistan! So I was very happy when I heard that a Pakistani bank was issuing an Internet capable prepaid debit card. That was over 2 years ago, and in this post I share my experience with using the UBL wiz Visa card online
Getting the UBL wiz card
Getting the Wiz card is a bit of a hassle. UBL claims it's a case of buying the card in exchange for cash, but actually its a lot more complicated than that. There are two main types of Wiz cards:
Regular Wiz card
Internet Wiz card
The regular wiz cards were introduced first, and are the ones I am using. There are different types of Wiz cards with different usage limits but only the traveller's card is worth getting.
With these regular wiz cards you have to file an Internet usage application with UBL before you can use them online. You also have to call up their call center and book an internet session each time you want to use the card online. You pay Rs. 100 for the privilege, and can conduct as many transactions as you like during the session.
With the Internet wiz card you don't have to apply for online usage or book any sessions. The card is active for online use 24/7. If you intend to buy a wiz card today make sure its an Internet wiz card.
To obtain the card you need to go to a UBL branch, fill out a form, and submit a copy of your CNIC. You also need to provide proof of income documentation. This is a new requirement, and makes the whole "cash do aur card lo" marketing slogan look like total rubbish. Once you buy the card, you have to wait for UBL to verify your identity with NADRA. This should be instantaneous because NADRA offers online verification for large organizations, but UBL being UBL, it can take from a few days to weeks.
Once you get your card you have to call up their call center to activate it. This is good practice, because you'll be calling their call center a lot in the future 🙂
Depositing and withdrawing funds
To add funds to the card you have to deposit cash or online UBL checks. But, you may also need to provide a copy of your CNIC! I write may because, as always,  UBL doesn't consistently enforce this policy. Some branches ask for the CNIC copy and some don't. That you have to provide a copy of your CNIC to deposit money into your own wiz card is ludicrous to say the least!
Even more ludicrous is the policy that you can only deposit or withdraw in multiples of Rs. 500. So, for example, you can deposit Rs. 1,000 but not Rs. 800. If your balance is not a multiple of Rs. 500 you can't withdraw the entire amount! You have to spend it. So, for example, if you have a balance of Rs. 800 you can only withdraw Rs. 500 using their ATM machine and you have to spend the balance Rs. 300.
Online Use
Having used my wiz card online for over 2 years, during which time I bought webhosting and domains from many different merchants, I can safely say that UBL wiz card is the most unreliable payment method ever.
The card doesn't work at all merchant's sites. It definitely won't work at sites that don't ask for the CVV code. This is a number printed on the back of the card and is used for additional verification. Even if a site asks for a CVV code there is no guarantee the card will work. Basically there is no telling which site it will work at.
If it works at a site today there is no guarantee its going to work at the same site tomorrow! So if you buy webhosting from a provider the first month's payment may go through but not the renewal! Or it maybe that you'll successfully pay the provider every month for 3 months but it'll fail to work on the 4th month! I have actually been in just such a situation and I can tell you it was a hassle switching dedicated servers at the 11th hour.
Sometimes your card will be charged but the merchant will not receive the funds! This keeps happening time and time again with UBL wiz cards. The only solution is to file a dispute with them. In 2 years I've had to file a dispute 3 times! So if your going to use the UBL wiz card online at all be sure you keep their dispute form handy. You're going to need it! Also fax or courier the form. Emails don't register with them anymore.
Customer support is useless. Don't expect much help from their call center personnel. Sure, ask them about how to file a dispute but don't bother complaining to them or asking for advice on how to make the card work. These people have no idea. They'll just feed you a load of bull.
Conclusion
Only use the UBL wiz card online if you have no other choice. Be smart about using it. Always make your first transaction at a site during an Internet session a small transaction. That way if something goes wrong you will only loose a small amount. If you can get an Internet capable visa or mastercard debit card from another bank then that would be the best course of action.