WordPress has an excellent admin user interface. One of the best features is support for uploading and inserting images into your blog post or page. But what if you want to add a gallery of multiple images to your page. What is the easiest way to do that in wordpress?
Actually its quite simple. Just follow these steps.
Log into your admin interface and choose the new post or page option from the left hand menu.
Then in your WYSIWYG editor interface click on this icon to add media:

Then use the flash uploader to add new pictures to your post/page. You can select multiple images to be uploaded by shift or control clicking: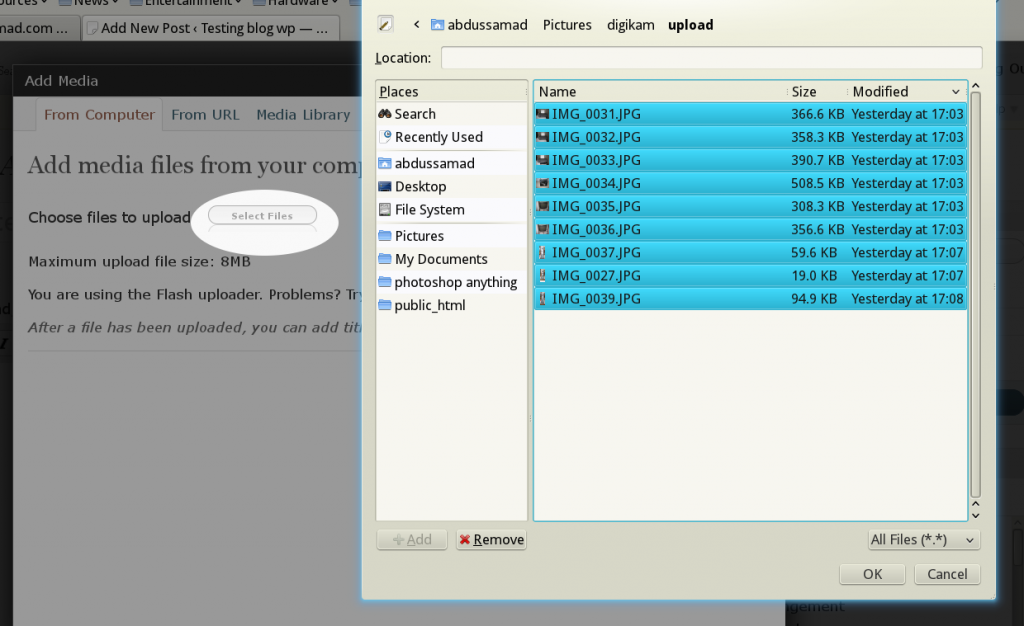 Once the images are uploaded you see this window. You can customize captions and image names for each image using the "show" option. Once your done be sure to click on the "save all changes" button at the bottom.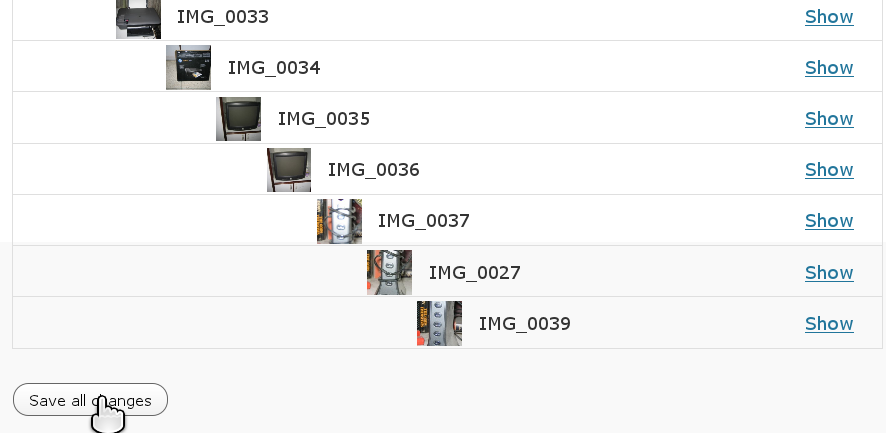 On the next page scroll down to the bottom to see the gallery insertion option: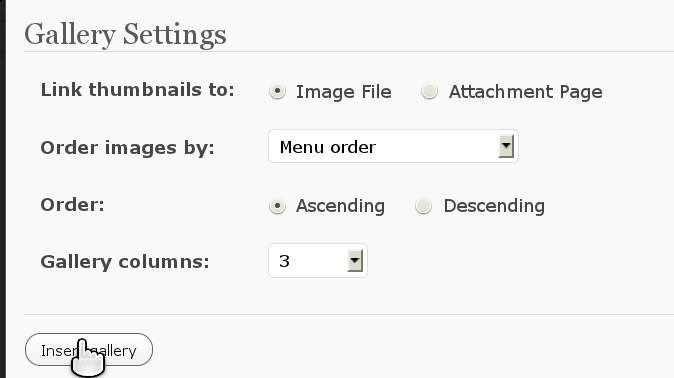 You have a few options for gallery insertion. Choosing "image file" will link the thumbnails to the full sized image files. Choosing "attachment page" will link to the individual image "pages". I suggest choosing the file option. when your done click on "save all changes".
Save the blog post or page and you should have your very own gallery like the one pictured below!