Firefox web browser has this really useful search bar integrated into its interface:

If you click on the arrow next to the google icon you'll get a list of other search engines that you can use: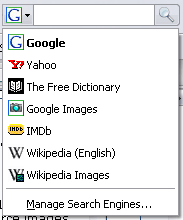 Click on manage search engines and a window will popup that allows you to remove and reorder the list of search engines: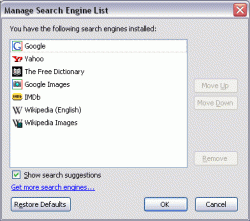 If you want to add new search engines you would intuitively click "get more search engines" link at the bottom of that window but that takes you to the firefox addons page which lists mostly search tool addons. If you want simple and lightweight additions to the search bar menu then you have to go to http://mycroft.mozdev.org/. That site has a massive collection of search engine plugins. Some of the ones I like are listed below. Just click on a link to install the search engine :):
While mycroft is great there is actually an easier solution. You can create your own additions to the search bar from any site if you install the open search fox plugin. With this plugin adding a search engine is as simple as right clicking on an input field and selecting "add opensearch plugin":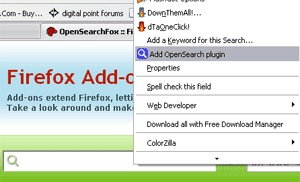 And then customizing the search engine in the next window: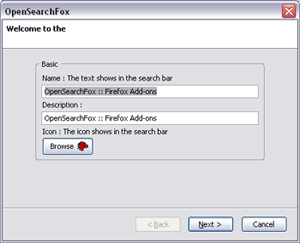 The firefox search bar is one of the most useful features of the browser and now you know how to add new search engines to it!